RacingStars Launches in UK Ahead of Royal Ascot
.
Overview
RacingStars Launches in UK Ahead of Royal Ascot
RacingStars Launches in UK Ahead of Royal Ascot
Last updated: June 15, 2021 by Leon Marshal
A new fantasy horseracing game has been launched in the UK in time for this week's Royal Ascot. The RacingStars product has been in development for two years and has attracted external financing.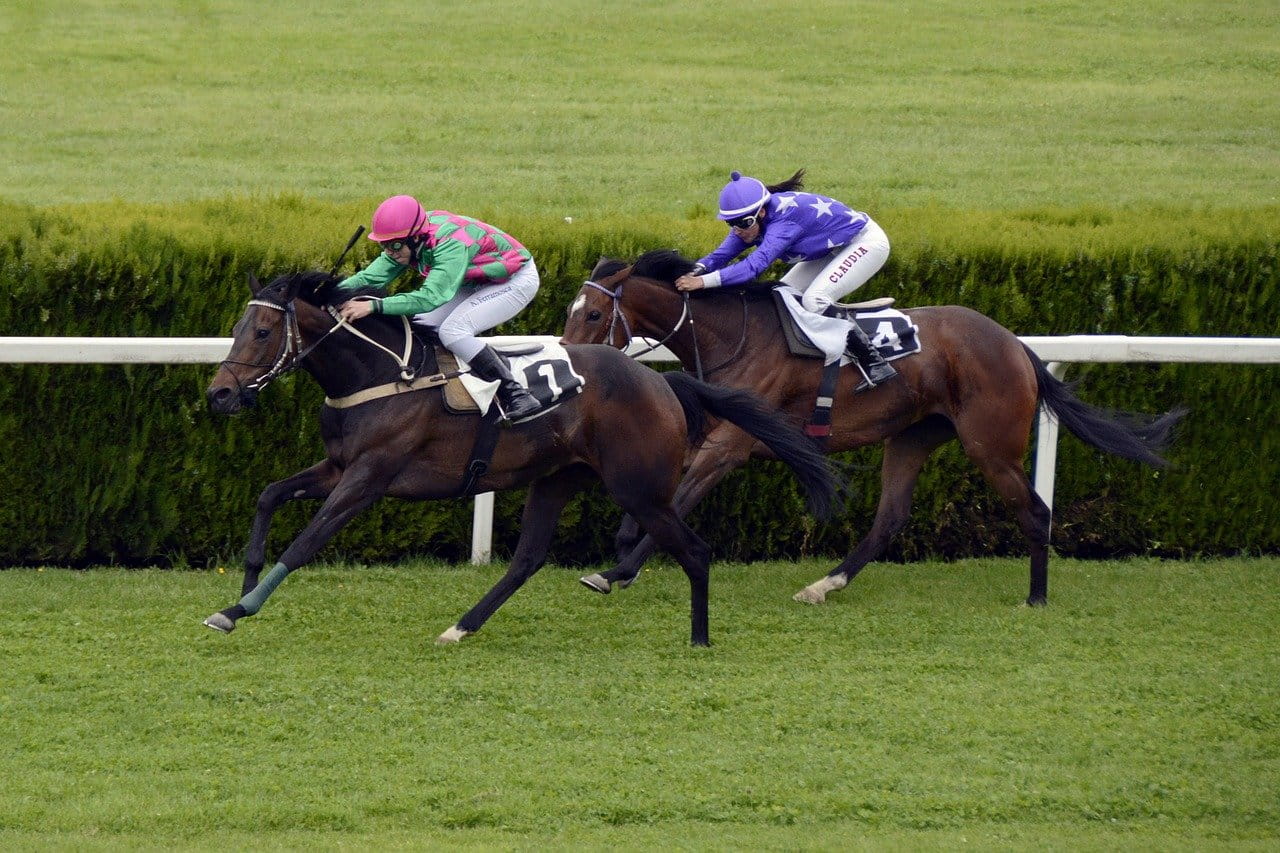 RacingStars Launches in UK © Pixabay.
RacingStars Launches in UK Ahead of Royal Ascot
In what has been described as a world first, horseracing start-up RacingStars has launched in the UK, just in time for the Royal Ascot festival that starts this week.
Similar in concept to the highly popular fantasy football games, RacingStars brands itself as "the first-ever fantasy league betting platform based on real races and real prizes".
Founded by Norfolk enterprise trio of Steve Evans (MD), Danny Williams and Nathan Thompson, RacingStars offers a single meeting each day. Players are encouraged to buy a token costing £1, contributing to both a daily and a weekly prize pot.
The basic premise is that the RacingStars platform will convert a horse's starting odds into points. The higher-priced a winning horse is, the more points will be awarded. The player with the most points at the end of a race day will win the daily prize pot. RacingStars have confirmed that the daily prize fund will be a minimum of £50. There is also a weekly prize pot that the player with the most points will scoop.
The company focuses heavily on responsible gambling, with the advertising stating, "A Fun, Fresh And Exciting Approach To Horse Racing And Pool Betting In A Controlled, Responsible Environment." The tagline for the product is "Minimising stakes, maximising enjoyment".
RacingStars is taking a novel approach, and unlike other gambling products, the company strictly control how much a customer can spend. Punters are only allowed to enter once a day, meaning the most a person can lose is £7 per week.
A RacingStars press release states: "A bigger spender with more funds doesn't have any advantage over a punter with just a pocket full of coins. It is impossible to spend more on it than you can afford!"
"Moreover, because this bet lasts for the whole day of racing – and you have the chance to win right until the last race finishes, there is no need to chase your losses!"
Although the platform will concentrate on horseracing, the founders of RacingStars are confident in the future that it can be expanded to incorporate other sports such as greyhound racing and Formula 1.
RacingStars is currently only available on desktop and on mobile using an internet browser, but the company is believed to have Android and IOS apps in development.
The company have been developing the product since July 2019, and in February this year received a Linked Gambling Software licence and a Pool Betting licence from the UK regulator, the Gambling Commission. The process to gain a licence was a long one, taking nine months as the Commission performed due diligence checks.
The founders started RacingStars with £50,000 and received £100,000 in pledged investment with an oversubscribed second round of seed funding. The business has recently been valued at more than £750,000 and has attracted financial support from some big names in the horseracing industry, including the Racing Post.
The post RacingStars Launches in UK Ahead of Royal Ascot appeared first on bestbettingsites.co.uk.